IN BETWEEN

January, 2022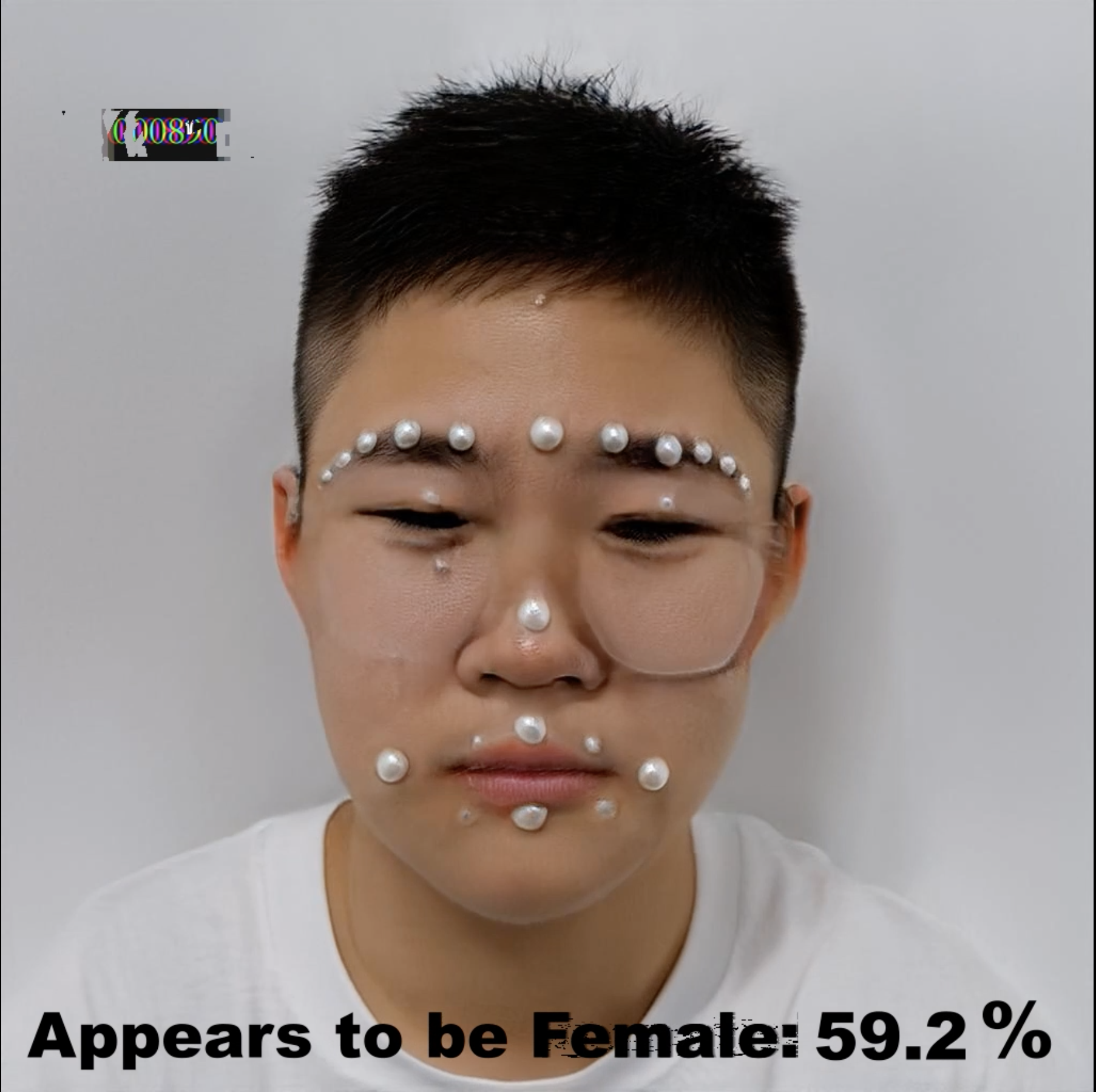 By criticizing the narrative and language use in face recognition based on Amazon Rekognition, the artist found that the artificial intelligence products trained on the binary gender database still cannot define our gender in a binary way, and by showing different photos of random people by Amazon Rekognition's gender results, thus further proving the performance of gender, even in the cyberspace.

Therefore, the artist obtained a database of different results identified by Amazon Rekognition through their performance, consisting of 50%-99% males and 50%-99% females, and trained a new model using machine learning GANS which can randomly generate artist's faces. Performed a gender performance in the digital space.



Exhibition information



"Feeding The Queer Archive"

- The Queer Archive, Athens, Greece-From May 12, 2022 to May 22, 2022.
"IN BETWEEN"- Artscloud Digital Art Fair Top 100 Artis, Seoul, Republic of Korea - January 21, 2022-May 31 2022.
︎The work is exhibiting at the "Artscloud Digital Art Fair" in Seoul, South Korea from January 21 to May 31, 2022.︎


︎pop up on THE QUEER ARCHIVE FESTIVAL #3
Feeding the Queer Archive - MIXED MEDIA EXHIBITION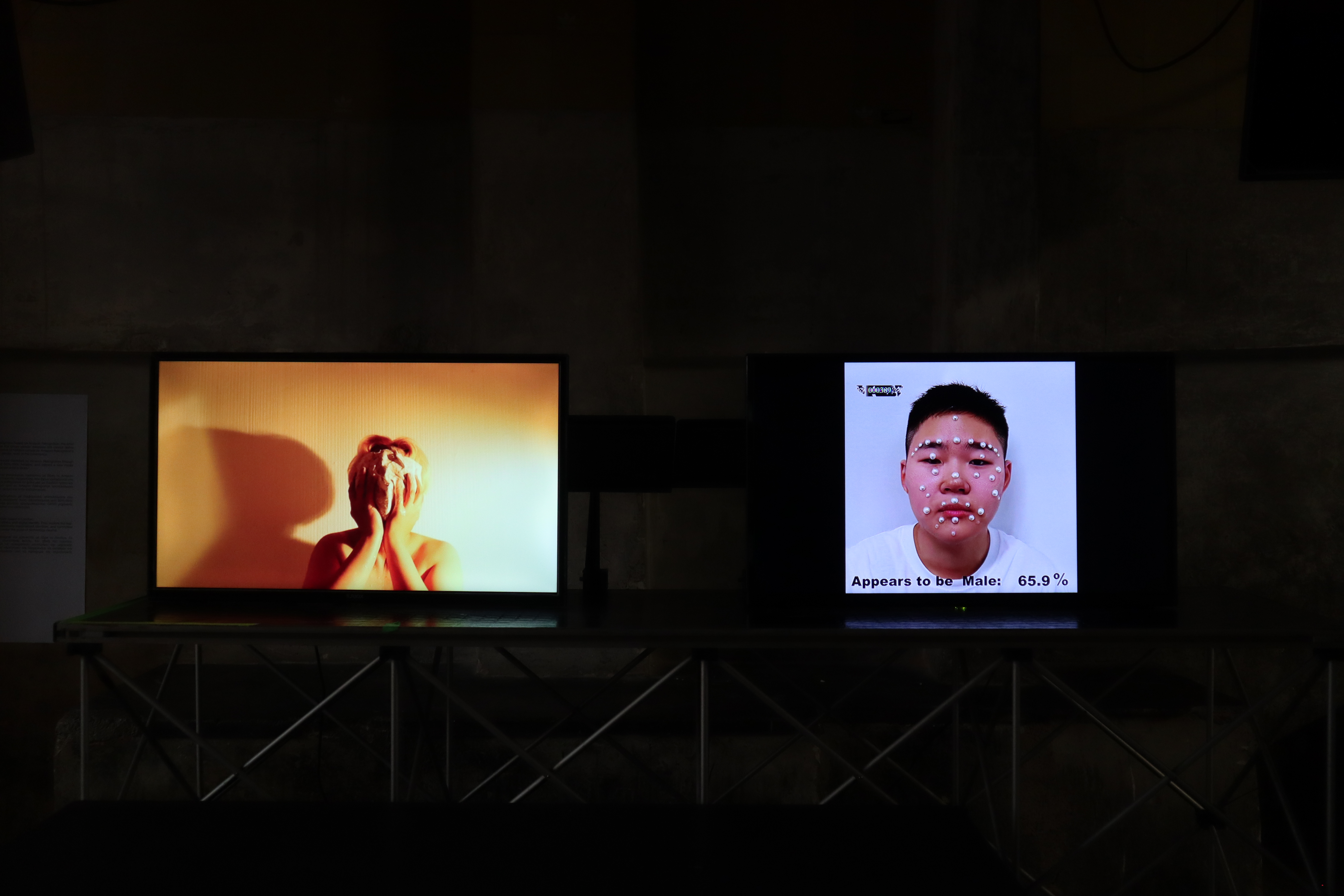 13-15 MAY 2022 - 12:00-20:00
OPENING 12 MAY - 18:00-21:00

for more information ︎ https://www.thequeerarchive.com/feedingthequeerarchive


︎︎︎︎︎︎︎︎︎︎︎︎︎︎︎︎︎︎︎︎︎︎︎︎︎︎︎︎︎︎︎︎︎︎︎︎︎︎︎︎︎︎︎